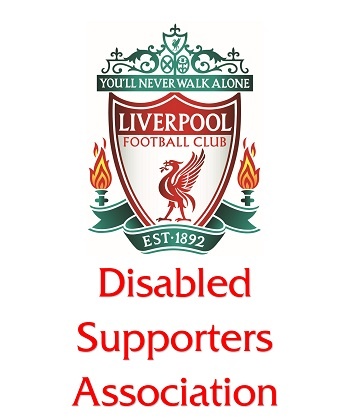 To the membership of the LDSA
As you are no doubt aware we recently conducted a survey of our membership on the possibility of fans returning to Anfield.
This was conducted to gauge our members opinions and thoughts on the possibility of this happening.
As we promised you we submitted the results of our survey to representatives of Liverpool FC and we am delighted to say that they have taken on board the views of our membership.
The club is currently in the planning stages of what is a very complicated process that must be carried out with diligence, care and sensitivity.
The fact the LFC is listening to us shows the strides that we are making and it is really important that we continue to work on this to ensure that the voices of our disabled supporters are heard.
This is a priority of this committee.
This will not be an easy process and many discussions are needed, so having the views of so many of you at the planning stage is extremely important if our disabled supporters who feel that it is safe to return to Anfield can do so with some degree of security.
We would now like to ask all of our membership to send in anything that they would like including in any future discussions with representatives from Liverpool FC.
Please send any comments to: ldsa@liverpoolfc.com
If it is important to you then it is important to us!
For anyone who hasn't already seen the results of the survey you can find it here.
We can assure you that the committee will continue to work tirelessly on your behalf and we will keep you fully updated as and when matters progress.
YNWA