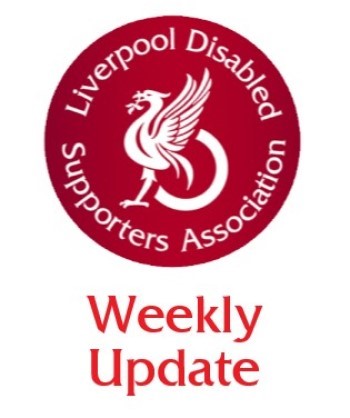 Welcome to our weekly update on the 9th of August. Only a week ago we welcomed in the closed season. Yet in only 20 days we face Arsenal FC in the Community Shield. However the week before that we have a day trip to Glenbuck. This is the birthplace of our legendary manager Bill Shankly. It's a bucket list must for any Liverpool FC fan. There are only a few places left so don't delay booking.
In the last week we have published an update on our "Returning to Anfield" survey. Rest assured your voices are being heard as we engage with Liverpool FC. If you have anything else to add please use our contact form or email us.
News for our junior members, and their families, came in the form of a letter from Mark McVeigh. It concerned the use of the Owen McVeigh Foundation Peacock Lodge. It can be read by clicking here.
Finally a reminder to renew your membership, if you have not done so already. Many of you have done so via the website and thank you as it really helps us. Full details can be found on the membership page. It only takes around 10 minutes to renew your membership. Not a member? Now is the ideal time to join. Remember under 16's can join for free if applied for with a paying adult.