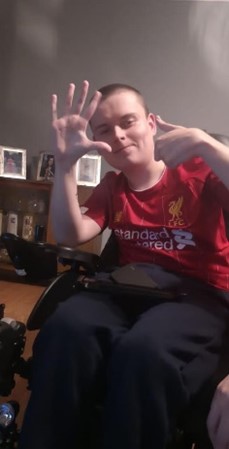 A message from the Smith Family
We, as a family, were devastated at the loss of our son, brother and uncle John on August 31st 2019.  His sudden passing has left a hole in our family that will never be filled.  John along with his brother Stephen were LDSA members, for a few years, and Liverpool supporters since birth.  John was a die-hard fan who never missed a game on tv and looked forward to his trips to Anfield whenever he was well enough to travel from Ireland.  In May 2019, just prior to Liverpool winning their 6th European Cup, he was thrilled to be able to go to Anfield again and once again enjoy the stadium and Museum tour.  It had been a few years since he was able to do it and he had already planned on his return trip in the airport on the way home.  He never once doubted that they'd win the Champions League Final in June 2019 and the team didn't let him down.  He was as proud as any man could be of his beloved Liverpool that night.
Sadly, he never got to witness them winning the Premier League however we know he was flying high over Anfield whenever they played there cheering them on.  We have since added a miniature replica of the trophy to his grave and know that he'd have been overjoyed to see them crowned champions.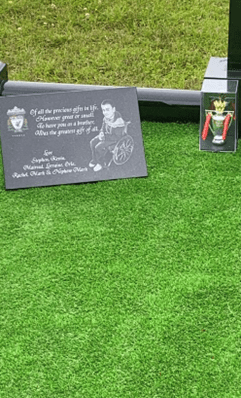 His brother Stephen and his sisters travelled to Anfield in January this year in honour of John and to lay some flowers at the Hillsborough Memorial to remember him, pictured below.  John will be forever in our hearts and he is deeply missed by his heartbroken family.