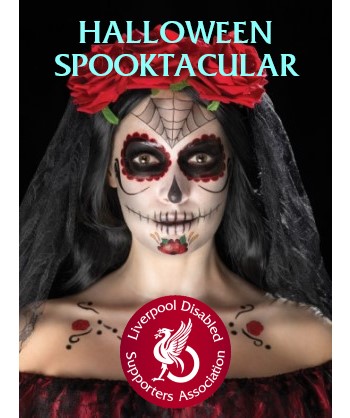 For LDSA members. Not a member? See here.
Now that the new restrictions are in place it is highly unlikely that any of our junior members will able to attend any Halloween party's this year. So, we thought that we would bring one to them! A Halloween Spooktacular!
On Friday 30th October between 5:30pm and 7:00pm we will be holding a virtual Halloween Face Painting Spooktacular!
We are going to send out face painting kits to the children and they will then be invited to join our zoom event. A make up artist will then guide the children, step by step in how to paint a scary Halloween face! The hope is that after the children have all had their faces painted, or painted Mum or Dads, our family's can then have an Halloween party safely at home.
If this is something that you think that your child would like please register your interest by contacting us or email us.
PLEASE NOTE YOU WILL NEED TO DOWNLOAD THE FREE VERSION OF ZOOM TO PARTICIPATE IN THIS EVENT.
Closing date is strictly 30th September for logistical reasons.