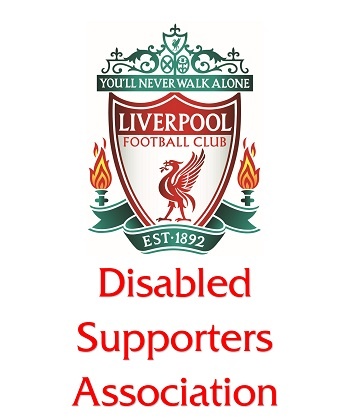 Welcome to our weekly update on the 2nd of August. It is now the closed season and many of the Liverpool FC team and staff are having a well-earned break. Some of them though had time to take part in the new Nike kit launch. If you have not yet seen it this video will make you smile for certain.
LFC's new Nike kit unboxing with Van Dijk, Ox and the lads | 'It's absolutely FIRE' 🔥🔥🔥
As it is now the beginning of August it is time to renew your membership, and the ideal time to join us. Membership of the LDSA is for all Liverpool Football Club supporters who have a disability and/or impairment (disabled membership) or anyone that facilitates them to support Liverpool Football Club (associate membership), with an annual fee of £5 for adults for the 2020/2021 season.
Junior membership (under 16 years of age) is free if a membership form is correctly submitted, with a membership form from the responsible adult (parent, carer or guardian). The responsible adult will be required to pay the membership fee.
Membership benefits include:
• 10% discount at all LFC official retail stores
• 10% off the final bill at the Bootroom Sports Cafe at Anfield
• Twice yearly digital and print members magazine
• Monthly membership e-newsletter
• Discounted party nights at Anfield
• Junior members Christmas party at Anfield
Membership can be purchased or renewed in a quick and easy way via our Stripe powered secure payment gateway simply by clicking the button below.
Once purchased you will be redirected to a thank you page that includes the membership application form. To activate your membership this must be completed and successfully submitted. This applies to both new and renewal membership purchases.