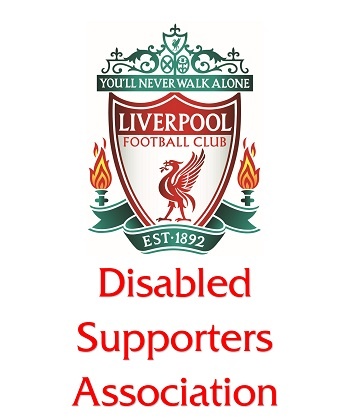 Welcome to our weekly round up on the 12th July 2020. We have a brief resumé on what has been a very busy period for Liverpool FC. As promised in last weeks round up, we gave more details of the pizza night some of our junior members had with Virgil Van Dijk in the post on the making memories page. We can't thank the Owen McVeigh Foundation enough for organising this. With regards to membership of the LDSA we have some excellent news, more later.
Project Restart continued a pace. Last Sunday saw Aston Villa visit Anfield. Although Liverpool FC won 2-0 on the day they made heavy weather of it. This was quickly followed by a trip to the South Coast to play Brighton and Hove Albion FC on Wednesday. Liverpool FC got off to a quick start and it was soon 0-2. To Brighton's credit they then made a game of it and it finished 1-3. Unfortunately our captain Jordan Henderson picked up a knee injury. This will see him absent for the remaining games, but Jurgen quickly reassured fans he will do the trophy lift. Yet again it was only a few days to prepare for the visit of Burnley FC to Fortress Anfield. The fortress stood strong, but it was rocked slightly as the game finished 1-1. So Liverpool FC's winning streak at Anfield came to end, but there is still the chance to be Centurions.
Our Women's team has returned to training this week. Having been relagated on points per game they are determined to get promotion next season. However for now they are having to do it without their skipper Sophie Bradley-Auckland. Read the reason why here, and we applaud this selfless act.
Remember we still want your pictures of you celebrating Liverpool FC winning the league, a game or scoring a goal at home. Please email then to us (4mb message limit). So as you watch the Arsenal game on the TV on Wednesday get some photos!
Now for membership news. We are pleased to welcome many new members to the LDSA. Remember we welcome ideas, suggestions and feedback from both old and new members. As part of the ongoing membership drive we are delighted to announce free junior membership. This is for under 16's and must be applied for with a paid adult membership. Simply visit the membership page, complete the form, and pay using our secure online system. It only takes a few minutes. Although not due till August the 1st, existing members can also renew online in the same way. All we ask is that existing members also complete the form (this is so we can check your details to comply with GDPR) and again ideally pay online. Online payments really help us streamline the whole process and are fully secure.
Over the coming weeks watch our shop for new LDSA merchandise. These will make great gifts or you could just spoil yourself.
Finally stay home and stay safe. YNWA.