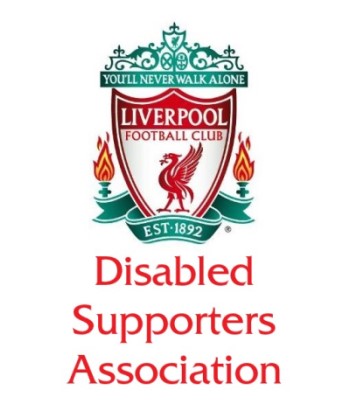 On Saturday 28 May 2022, Liverpool Football Club fans from around the world were invited to Paris by UEFA to attend a football festival. Among these supporters were many men, women and children with disabilities. But instead of enjoying a football festival, they experienced a carnival of horrors!
Today's report from the French Senate Committee completely and unequivocally absolves Liverpool fans of any blame for the horrific events at the Stade de France.
At this juncture, the LDSA would like to thank the co-chairs of the commission, Mr. Laurent Lafon and Mr. François Noël-Buffet, for their diligent and vigorous quest to seek the truth and accountability of those responsible for the serious shortcomings at the Stade de France. We will be eternally grateful for their offer to speak in person in the French Senate.
Hearing the testimonies of our disabled and non-disabled supporters has been a crucial part of this process. Giving football fans that rare opportunity to express themselves is a lesson that many governing bodies should adopt if the facts are to be established.
The results of this diligent investigation clearly show that those in positions of authority were responsible for the events that took place and that their actions endangered the lives of our disabled supporters; they must be held accountable. It was only because of the exemplary behaviour of Liverpool fans, who were subjected to extreme provocation by the police, that there were no deaths at the stadium.
From the beginning, UEFA, the French police, but in particular the French Minister of the Interior, Mr Gérald Darmanin, sought to blame the Liverpool fans, making slanderous and baseless accusations about their behaviour.
They should all feel a deep sense of shame today, and as the LDSA previously requested, Mr. Darmanin should do the decent and honorable thing and resign!
We will continue to work alongside Spirit of Shankly, and we still have many questions that require answers that we will submit to Mr Rodrigues and UEFA's independent inquiry panel when we meet with them.
We will also make several requests to UEFA to ensure that it improves access for fans with disabilities in Europe, regardless of the team they support.
When it comes to accessibility, UEFA's words are cheap and have no substance. If they want to continue to say that they are "access for all", they must start demonstrating this through actions and not cheap disposable slogans!
We hope that UEFA and those who organise major football events will learn from this, and that no football fan fears for their lives when they simply attend a football match.
Liverpool Disabled Supporters Association