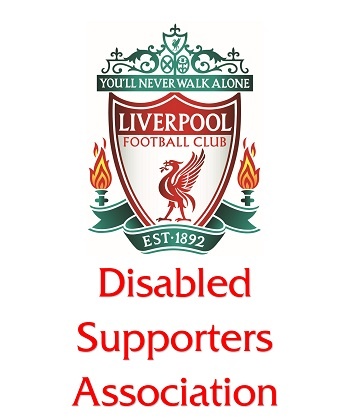 We are advised by Liverpool Football Club that ALL disabled season ticket holders are now required to complete the identification process.
The fan service's team will then contact you at a LATER  date to verify the registration.
At this present time PERSONAL ASSISTANTS do not need to complete this process.
If you require any further information or advice on this matter please contact me on ldsa@liverpoolfc.com and I will look to assist were possible.
Best wishes
Ted
Secretary