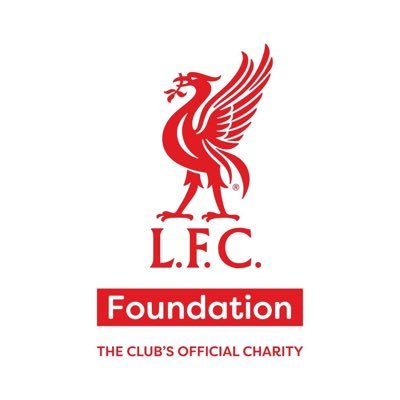 This is a reproduction of a news article on the LFC Foundation website.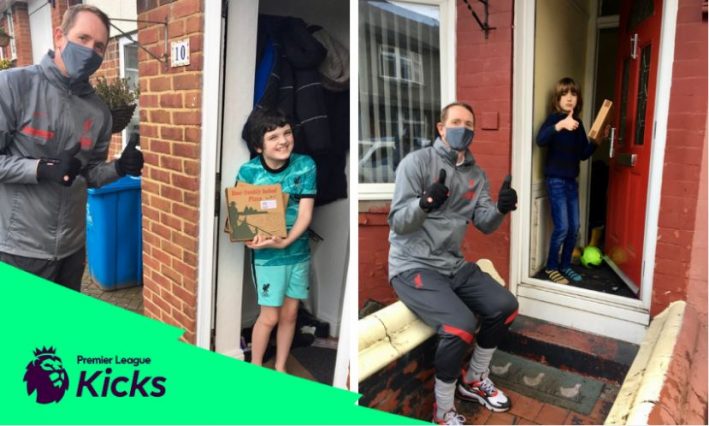 Last Friday, participants and families from LFC Foundation's Kicks Inclusion programme were invited to a virtual pizza baking night, hosted by the Liverpool Disabled Supporters Assocation (LDSA).
LDSA Junior members also joined the call, with many being wheelchair-users and regulars at the Foundation's Activity sessions. A fantastic opportunity to bring people together safely for a night of fun!
Those that took part in the pizza baking activities, were delivered pizza boxes by Committee Members of LDSA and Foundation volunteers.
LFC Foundation Ambassador and former Liverpool FC Goalkeeper, Chris Kirkland joined the deliveries! Pizza boxes included all the dry and fresh ingredients needed to make four family-sized pizzas.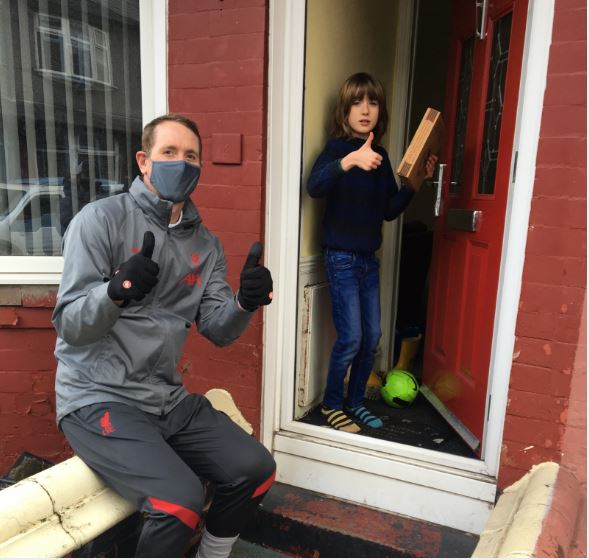 Once each family joined the Zoom, participants followed cooking instructions by LSDA to make their pizza creation come to life.
Over fifty families joined the zoom, totalling over two hundred participants with the opportunity to learn how to cook their own pizzas from scratch.
Terri Ritchie, Inclusion Manager at LFC Foundation said,
"The virtual events are a great way to stay connected with each other. They provide the opportunity for the children to see their friends online, but in a safe space, which is beneficial to both their mental and physical wellbeing."
The LFC Foundation would like to give thanks to the LDSA for hosting this event for participants and we cannot wait for the next.