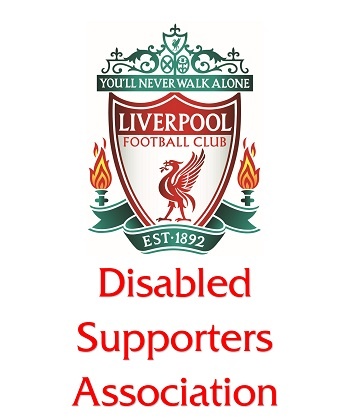 Welcome to our weekly update in the week we won the English Premier League, the 30 year wait is over, Liverpool FC are finally back on their perch.
It was also the week the first issue of The Twelfth Man was published and we hope you have enjoyed reading it. We would appreciate your feedback either via email or our contact page. The next issue will be published around the turn of the year and we will be looking for contributions from you.
Over the past week we have published a number of news posts. One of these was a survey by Liverpool FC aimed at disabled supporters with regards to Covid-19 and the return of football. It is important the club know YOUR views going forwards, so we urge you to complete this survey.
Looking forward, to help with the feelings of isolation, we have our usual get together via Zoom whilst we watch Liverpool FC visit Manchester City FC on Thursday. Full details here, with it starting approximately 30 minutes before kick-off. With this being a live event, we have little or no control over the content, but we do ask all participants to respect one another and use appropriate language.
Finally stay safe and remember to look out for the weekly update next Sunday, remember YNWA. You'll never walk alone. You'll never wheel alone.