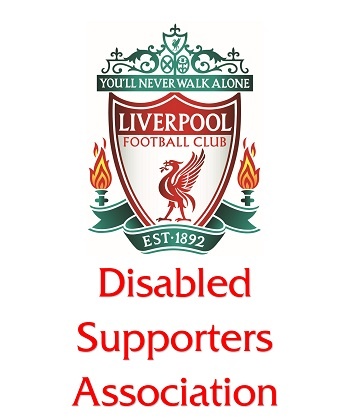 The 20th of June 2020 was a momentous day for the LDSA as we launched our publication "The Twelfth Man".  At 12 noon we revealed it and within a few minutes our website crashed under the load! In the coming hours we had a surge in people following the LDSA on Twitter and taking an interest in our work. The 600th follower of our Twitter account was Keifer MacDonald, who wants to possibly help us in the future with content for the magazine and website. We asked Keifer to tell us a little something about himself.....
I'm 20 years old. I've supported Liverpool all of my life, from as early as I can remember. Growing up in my household with a single parent mum, there was a lack of football inheritance. I would always turn to my brother and replicate anything he did in day to day life and football was no different, growing up playing Pro Evo,I would always pick the same team as him.
My love for football descended through my brother and developed on the school playground. Due to Liverpool's fluctuating on field performances there was always plenty of stick flying around.
My story of 'Why Liverpool' isn't as complicated as other people's, there is no long family history of supporting 'The Reds'. There are no ties to the city. My mum's side is Irish, there are many Manchester United fans, but before me and my brother there was a vacancy for Liverpool.
My brother one day told me he supported Liverpool, as soon as those words came out of his mouth, my decision was already made for me. I was no older than the age of four. We would argue who would play as Liverpool on the Playstation 2, Pro Evo. Although my brother's love for watching football faded in and out throughout his teenage years, Liverpool has always stuck to me and football has always been our way of communicating.
Even watching Liverpool  with my brother has given me some of our greatest moments together, like any other siblings we drive each other insane, but something about being at Anfield with him changes all that.
As Mo Salah slotted the ball past David De Gea in front of the Kop in January,to all but seal Liverpool's first league title in 30 years. Sharing that moment with my brother is something I'll treasure for the rest of my life. The look on both of our faces, as the Kop burst out into a rendition of
''WE'RE GOING TO WIN THE LEAGUE''
Even individually following Liverpool it has given me some of the best days of my life and allowed me to meet some friends for life along the way.
I have been lucky enough to follow Liverpool home and away, nearly all over the country, and seen them in Europe a few times too. Including the 2019 Champions League Final in Madrid. Still to this day, the greatest night of my life.
I've been lucky enough to be present for the majority of this season's title run, missing four games in the league all season, some of the football has been absolutely out of this world. These days really are the greatest days of our lives, watching this football team. Hopefully it's not long until they wrap up England's most prestigious honour.