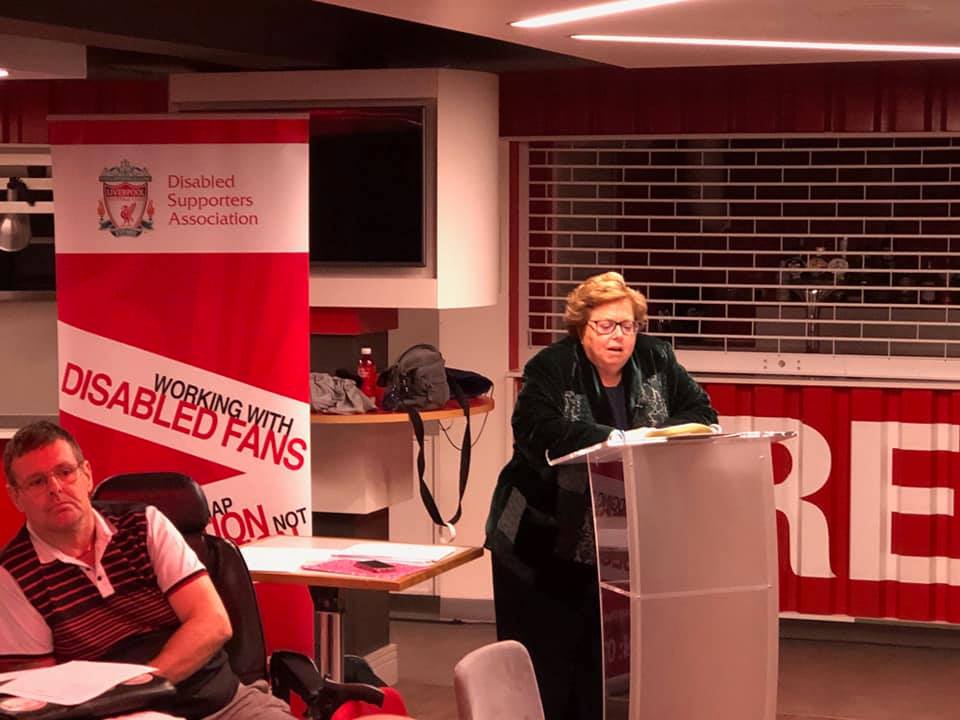 At the last forum we had the pleasure of having Level Playing Field visit the LDSA at our Autumn Forum attended by over 40 members.
Level Playing Field General Manager, Ruth Hopkins gave an interesting and knowledgeable presentation.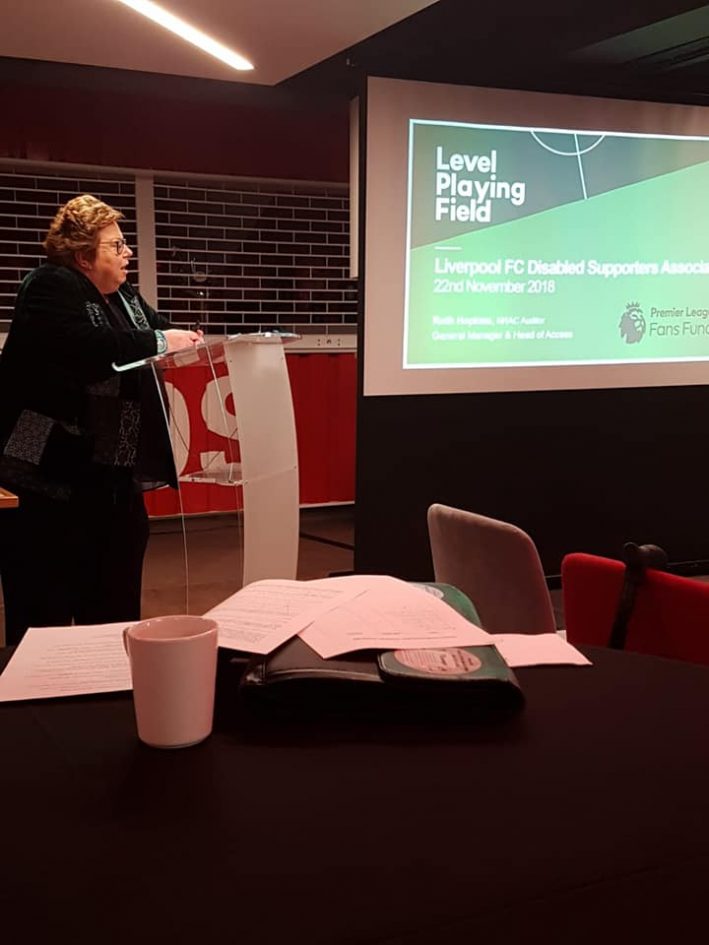 LDSA SPRING FORUM 2019 -
The Liverpool Disabled Supporters Spring forum will be held on the 25th April (19:00 - 21:00) in the 'Reds' lounge inside the KD Stand, refreshments will be served. You will have your chance to listen to important news regarding ongoings within the LDSA and be able to question the LDSA Committee and LFC staff on any pressing important issues. Also to feedback any positive moments. All members feel free to join us. It is free to attend by filling in the invitation, please obtain this by contacting us.