So, we all know how difficult it can be to get tickets to games at Anfield, but there is another way to watch the Klopp revolution. It's a little-known fact there has been a quiet revolution happening at the Liverpool FC Academy, teams have been taught to play and think the Klopp way. They press high, play quick decisive passes and never say die. With this in mind I went to Finch Farm Everton FC's training ground to watch the under 18 team.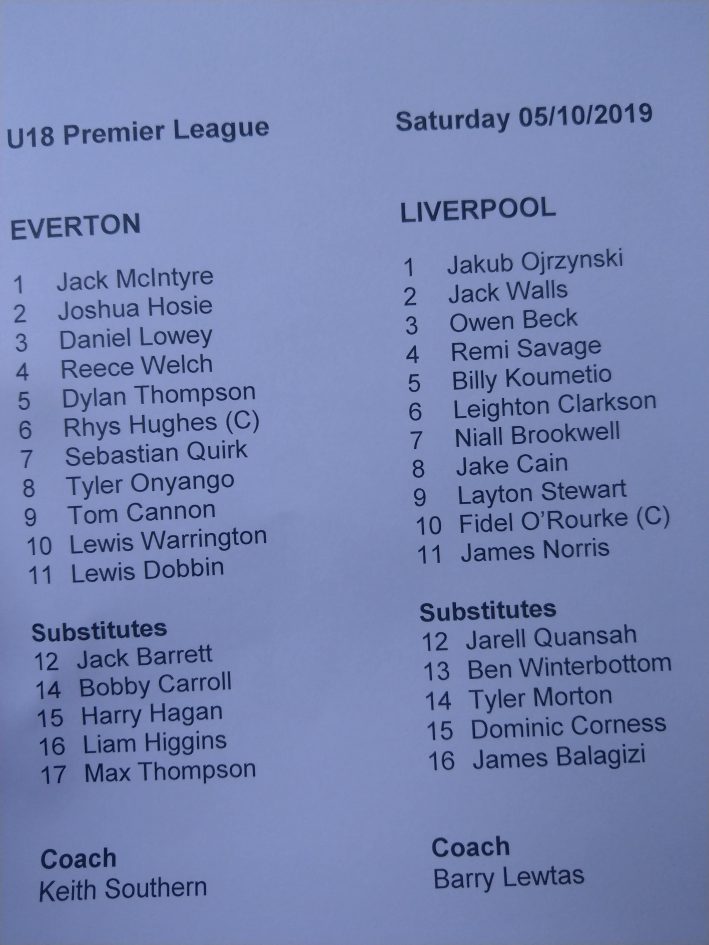 From the kick-off it was a true derby, and Everton were out to embarrass Liverpool, and after a slow Liverpool start Everton got their reward. Our keeper made a fantastic double save to deny them and a corner ensued, but some sloppy slow defending resulted in the ball in the Liverpool net after ping ponging around the penalty area.
This woke up Liverpool and until the 40th minute Everton knew they were in a game but had the upper hand, three times Everton hit the post! But like a Klopp team the boys dug deep and stuck to the task and from a beautifully worked short corner (sound familiar?) Fidel O'Rouke struck home the equaliser. That gave the Liverpool boys a major lift and minutes late the Everton keeper was picking the ball out of the onion bag again following a Liverpool penalty by Layton Stewart.
HALFWAY POINT
At halftime I strongly suspect Barry Lewtas might have broken a few teacups because Liverpool's approach in the second half was akin to night and day compared to the first half. We pressed hard and high, fought for second balls and made life difficult for Everton. Within minutes we had it in the net as a Leighton Clarkson shot, maybe a cross, went in off the keeper. This set the tone for the half, Liverpool wanted blood, Everton started to wilt but tried to put up a fight.
Then there was a moment of pure magic, if you squinted it could have easily been Robbo running down the wing to cut back to Mane to score, except it was Niall Brookwell to Jake Cain to score. Simply stunning and I could watch that on rewind over and over again. Everton had no response and their heads just shook in disbelief.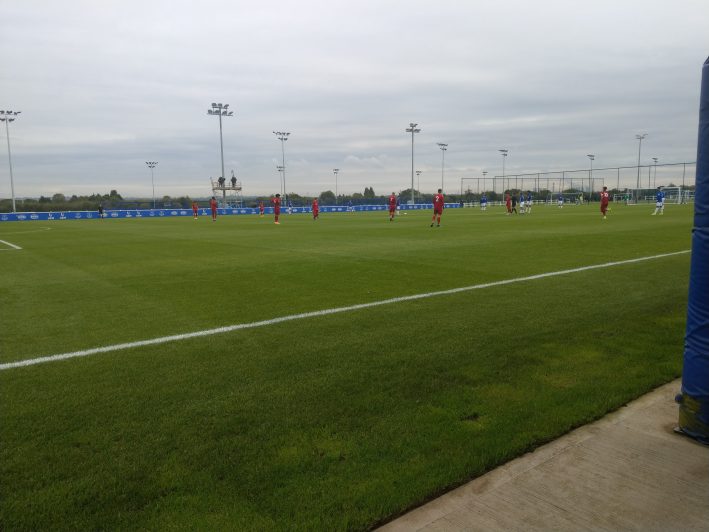 Liverpool kept the pressure on and now had their tails up and it became 5 as Leighton Clarkson reacted quickest to a rebound to slot it home. The referee was now heard to say to one Everton player "If you carry on like that, I doubt you will finish the game" as Everton resulted to some let's say robust play. Liverpool started the ole football, even the referee was mesmerised, and was heard to say to another Everton player "sorry I didn't think you had that in you" as a decision didn't go his way.

"Let's talk about SIX!"
Now let's talk about six, Barry Lewtas makes a substitution bringing on Tyler Morton who makes an almost immediate impact to make it 6. The future of Liverpool FC looks bright on this performance and the influence of Klopp runs deep, indeed I would go as far to say that Klopp's DNA and the Liverpool DNA are combining to make a long-lasting legacy.