Description
SORRY THIS RAFFLE HAS NOW CLOSED, BUT PLEASE SEE OUR GRAND CHRISTMAS RAFFLE!
We want to make this Christmas special for our junior members and some of the most disadvantaged in our communities. With the help of Jamie Carragher and you this is possible. Here is a short message from the man himself.
Message from Jamie Carragher
Jamie has kindly donated a signed shirt that lists all of his major honours, Will you do you part and buy a raffle ticket?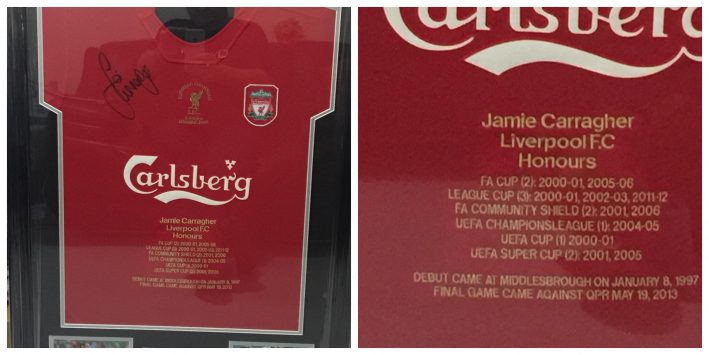 An image of your ticket will be sent via email, and the decision of the LDSA committee is final.